Our downtown store is temporarily closed to the public.
We are offering
curbside pickup
, and nationwide shipping.
Print Posse Limited Edition Papers
Hand-picked and personally-tested by Speedball Print Posse members, Tom Huck and Dylan Goldberger, this 100% rag paper is both internally- and externally-sized and offers a premium printing experience. Its subtle grain, combined with its smooth appearance, allows a variety of media to take to the paper, while still remaining a reliable surface for intricate detail. Featuring strong and highly absorbent fibers, this apper is ideal for dry or damp printing, allowing it to accept multiple layers of ink brilliantly.
These limited edition products are available for pre-order and orders will ship in late March or early April.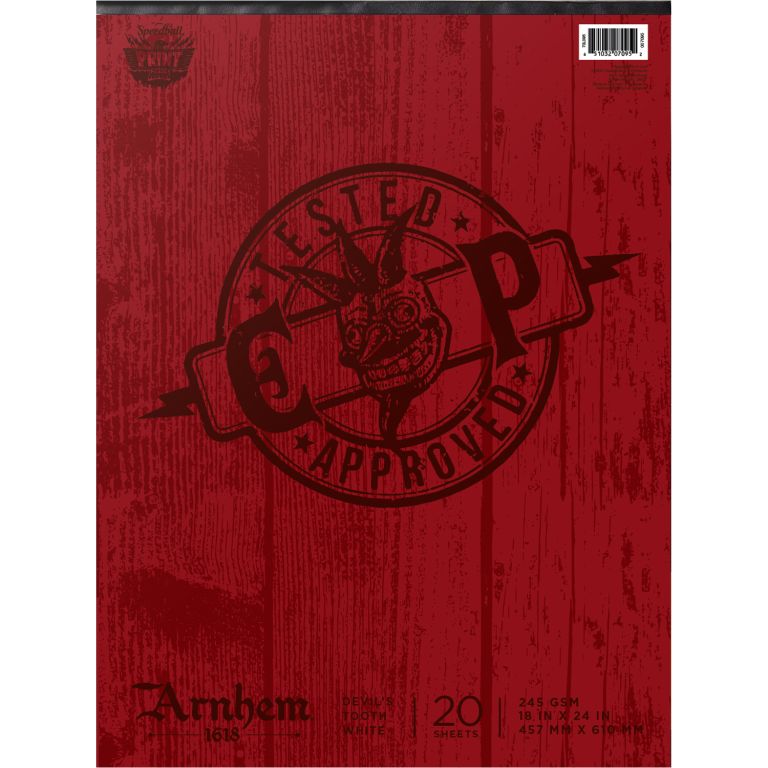 18" × 24" (245gsm, pad of 15 sheets)
| Item No. | Description | List | Sale | Availability | In Stock | |
| --- | --- | --- | --- | --- | --- | --- |
| SPD-007094 | Devil's Tooth White | $42.99 | $42.99 | Shipped from store | Special order | |
22" × 30" (245gsm, pack of 5)
| Item No. | Description | List | Sale | Availability | In Stock | |
| --- | --- | --- | --- | --- | --- | --- |
| SPD-007046 | Hair of the Dog Kraft | $22.99 | $22.99 | Shipped from store | Special order | |