Our downtown store is temporarily closed to the public.
We are offering
curbside pickup
, local bike delivery, and nationwide shipping.
Field Watercolor Journals
These wire-bound hard-cover field journals have 24 sheets of acid-free 140 lb. (300 gsm) Fluid watercolor paper with either a cold press or smooth hot press finish.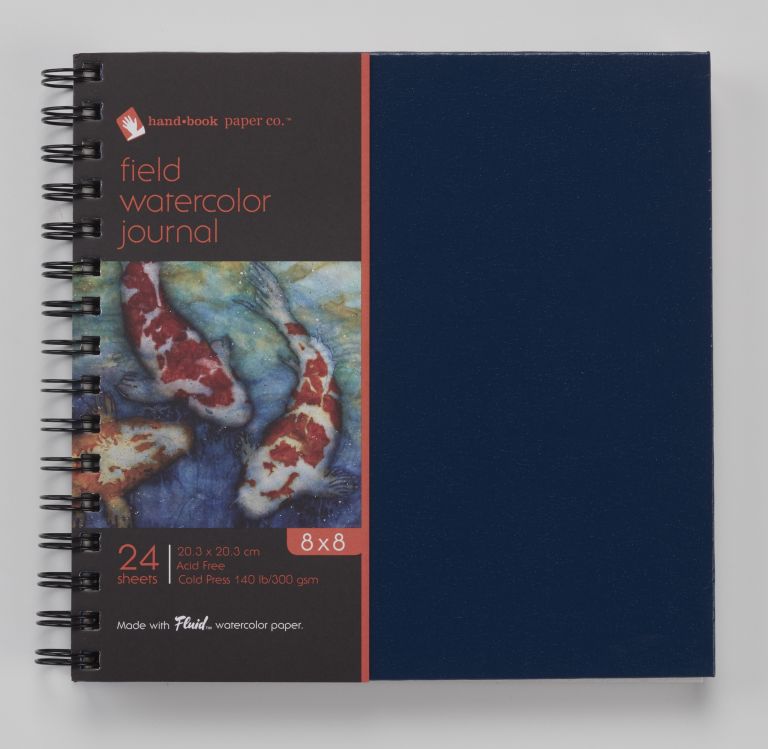 Cold Press
| Item No. | Description | List | Sale | In Stock | |
| --- | --- | --- | --- | --- | --- |
| GL780066 | 6" × 6" | $17.75 | $11.54 | In stock | |
| GL780088 | 8" × 8" | $24.33 | $15.81 | Out of stock | |
| GL780710 | 7" × 10" | $25.41 | $16.52 | In stock | |
Hot Press
| Item No. | Description | List | Sale | In Stock | |
| --- | --- | --- | --- | --- | --- |
| GL785066 | 6" × 6" | $17.75 | $11.54 | In stock | |
| GL785088 | 8" × 8" | $24.33 | $15.81 | In stock | |
| GL785612 | 6" × 12" | $25.22 | $16.39 | In stock | |
| GL785710 | 7" × 10" | $25.41 | $16.52 | In stock | |