Our downtown store is temporarily closed to the public.
We are offering
curbside pickup
, local bike delivery, and nationwide shipping.
Flip-Sketch Sketch Books
These sketch books feature 100 acid-free 60 lb. sheets wire-bound with a soft, flexible brightly-colored top cover and a significantly solid backing board. The top covers have a matte finish that will accept markers and some paints for sketch book personalization.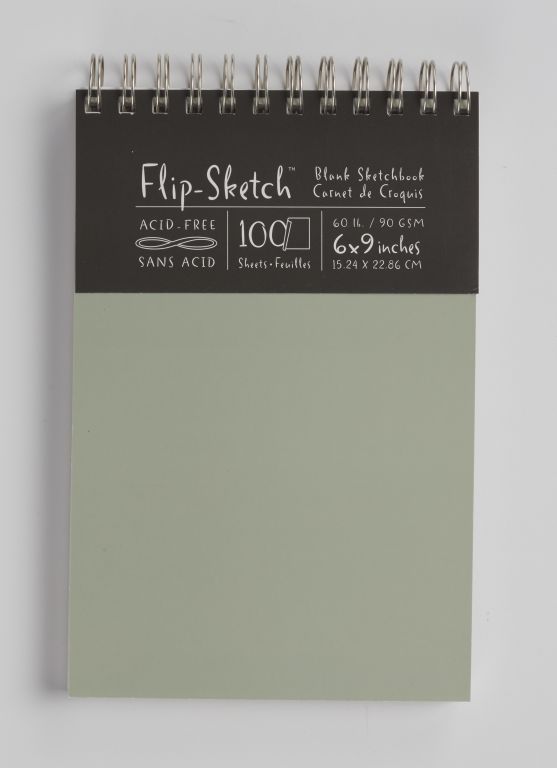 | Item No. | Description | List | Sale | In Stock | |
| --- | --- | --- | --- | --- | --- |
| GL960015 | 5" x 7" - Pool | $8.61 | $6.89 | Out of stock, special order | |
| GL960020 | 6" x 6" - Mandarin | $9.68 | $7.74 | Out of stock, special order | |
| GL960030 | 6" x 9" - Mist | $10.76 | $8.61 | Out of stock, special order | |
| GL960050 | 8" x 8" - Butternut | $12.91 | $10.33 | Out of stock, special order | |
| GL960080 | 9" x 12" - Fern | $16.14 | $12.91 | Out of stock, special order | |