Our downtown store is temporarily closed to the public.
We are offering
curbside pickup
, local bike delivery, and nationwide shipping.
Grey Sketch Booklets
These economical booklets have 16 sheets (32 pages) of high-quality acid-free 120gsm sketch paper staple bound with a lightweight grey cover. Each booklet includes a blank label for lettering.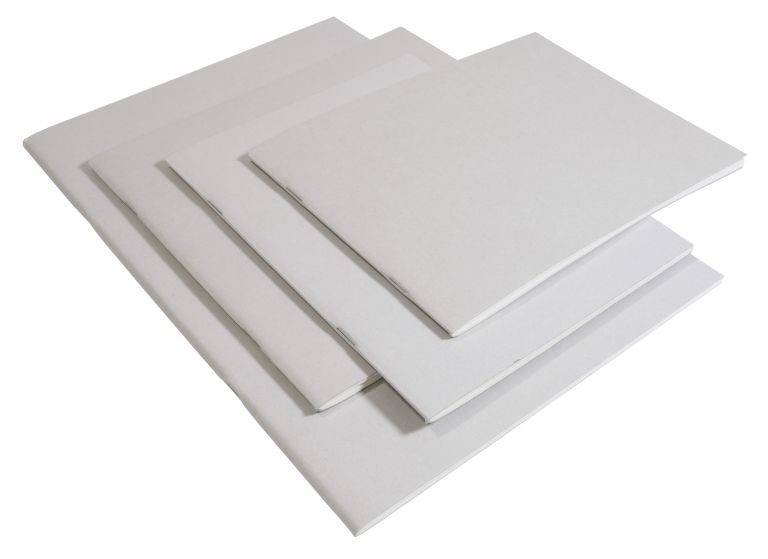 | Item No. | Description | List | Sale | In Stock | |
| --- | --- | --- | --- | --- | --- |
| KUP-121100 | A3 (11.7" × 16.5") | $8.33 | $7.50 | Out of stock | |
| KUP-121200 | A4 (8.25" × 11.7") | $5.50 | $4.95 | Out of stock | |
| KUP-121300 | 8.3" × 7.9" | $4.49 | $4.04 | Out of stock | |
| KUP-121500 | 6.3" × 7.9" | $3.89 | $3.50 | Out of stock | |
| KUP-121600 | A5 Landscape (8.25" × 5.8") | $3.99 | $3.59 | Out of stock | |
| KUP-121700 | A6 (4.1" × 5.8") | $2.88 | $2.59 | Out of stock | |