Our downtown store is temporarily closed to the public.
We are offering
curbside pickup
, local bike delivery, and nationwide shipping.
Hardbound Watercolor Books
These hardbound watercolor books feature natural white 160gsm machine mould-made watercolor paper with a cold press texture. The paper is made with elemental chlorine free cellulose and 35% cotton, assuring a long life.
The paper is suitable for both wet and dry techniques: watercolor, gouache, tempera, acrylic, and ink as well as charcoal, colored pencils, and graphite.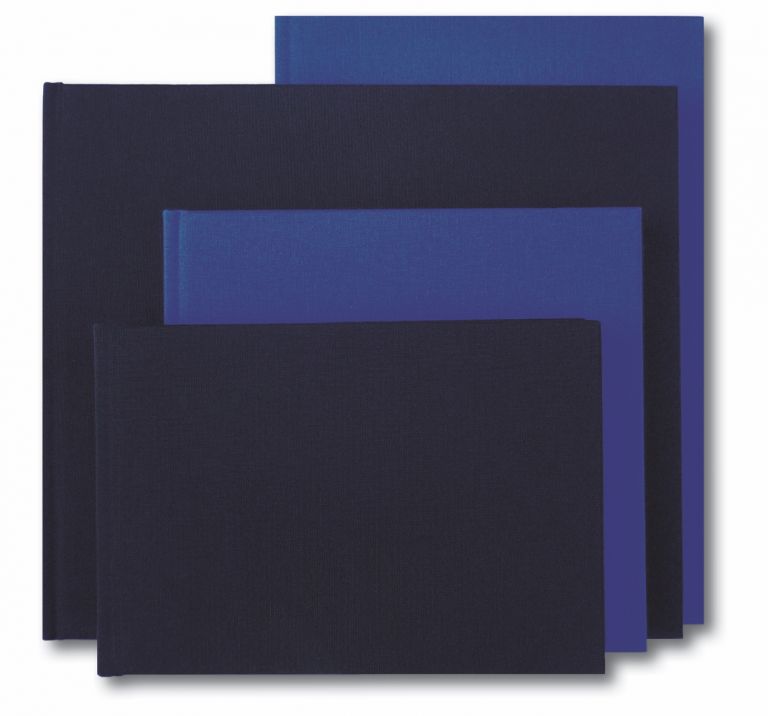 6.7" × 4.5" (48 sheets)
| Item No. | Description | List | Sale | In Stock | |
| --- | --- | --- | --- | --- | --- |
| KUP-130411 | Black | $20.15 | $18.14 | Out of stock, special order | |
| KUP-130413 | Blue | $20.15 | $18.14 | Out of stock, special order | |
6.7" × 6.1" (48 sheets)
| Item No. | Description | List | Sale | In Stock | |
| --- | --- | --- | --- | --- | --- |
| KUP-130711 | Black | $27.26 | $24.53 | Out of stock, special order | |
| KUP-130713 | Blue | $27.26 | $24.53 | Out of stock, special order | |
6.7" × 9.4" (64 sheets)
| Item No. | Description | List | Sale | In Stock | |
| --- | --- | --- | --- | --- | --- |
| KUP-130311 | Black | $38.37 | $34.53 | Out of stock, special order | |
| KUP-130313 | Blue | $38.37 | $34.53 | Out of stock, special order | |
9.4" × 8.1" (60 sheets)
| Item No. | Description | List | Sale | In Stock | |
| --- | --- | --- | --- | --- | --- |
| KUP-130511 | Black | $42.37 | $38.13 | Out of stock, special order | |
| KUP-130513 | Blue | $42.37 | $38.13 | Out of stock, special order | |
11.8" × 9.4" (64 sheets)
| Item No. | Description | List | Sale | In Stock | |
| --- | --- | --- | --- | --- | --- |
| KUP-130811 | Black | $63.62 | $57.26 | Out of stock, special order | |
| KUP-130813 | Blue | $63.62 | $57.26 | Out of stock, special order | |