Our downtown store is temporarily closed to the public.
We are offering
curbside pickup
, local bike delivery, and nationwide shipping.
Wire-O Sketch Books
Bound with a black wire-o ring, Wire-O Sketch Books feature heavy-duty gray binder covers and alpha cellulose, acid-, chlorine-, and lignin-free sheets that have an extra layer of padding compound to assure long service and resist tear out. Each sketch book contains 55 sheets of 130gsm paper that accepts dry media, light washes, markers, inkjet and more.
The large black wire-o rings accommodate the expansion of pages which have been worked, and the 2mm binder board front and back covers form a rigid surface which functions as a drawing board.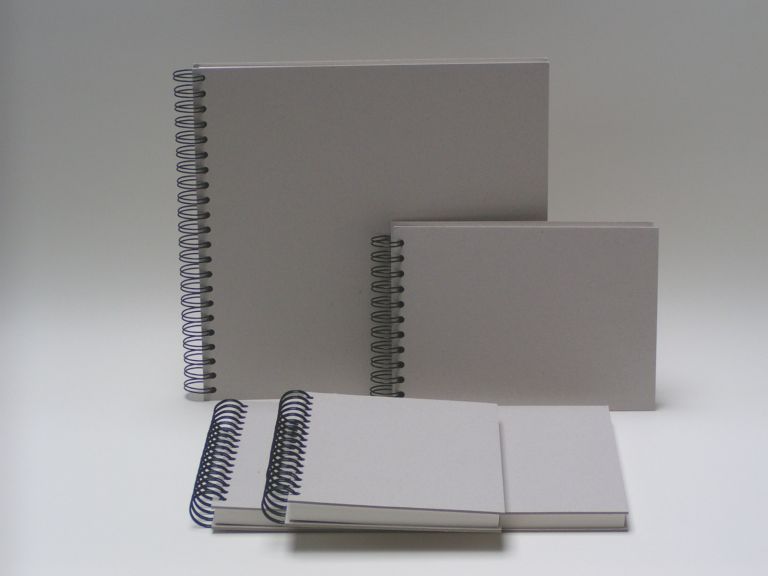 Item No.
Description
List
Sale
In Stock
KUP-150112
A3 (11.7" × 16.5")
$151.45
(5 pieces)
$136.30
Out of stock, special order
KUP-150212
11" × 11"
$24.49
$22.04
Out of stock, special order
KUP-150312
8.3" × 8.3"
$17.42
$15.68
Out of stock, special order
KUP-150412
A4 (8.3" × 11.7")
$20.15
$18.14
Out of stock, special order
KUP-150512
A4 Landscape (11.7" × 8.3")
$100.75
(5 pieces)
$90.70
Out of stock, special order
KUP-150612
A5 (5.8" × 8.3")
$70.45
(5 pieces)
$63.40
Out of stock, special order
KUP-150712
A5 Landscape (8.3" × 5.8")
$70.45
(5 pieces)
$63.40
Out of stock, special order
KUP-150812
A6 Landscape (5.8" × 4.1")
$50.45
(5 pieces)
$45.40
Out of stock, special order
KUP-150912
6.6" × 6.6"
$66.90
(5 pieces)
$60.20
Out of stock, special order