Our downtown store is temporarily closed to the public.
We are offering
curbside pickup
, local bike delivery, and nationwide shipping. We will be closed on Thursday, November 26 and Friday, November 27 for Thanksgiving.
Black Star Matte India Ink
This ink provides a matte finish with no light reflection. It works best on paper, illustration board and canvas. Excellent for use in technical pens and calligraphy dip pens. Comes in a 1 oz. dropper top bottle.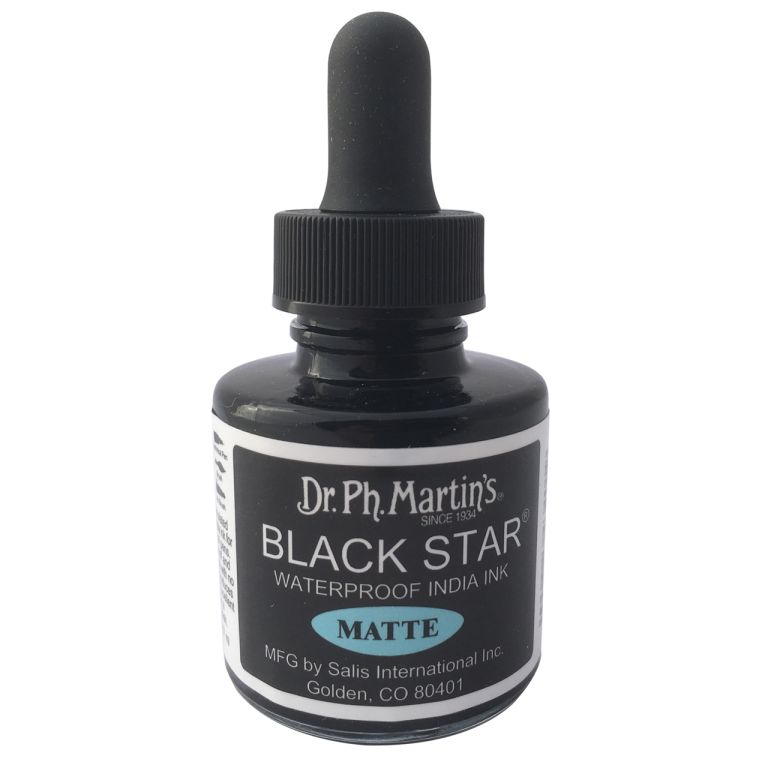 | Item No. | Description | List | Sale | In Stock | |
| --- | --- | --- | --- | --- | --- |
| DR400034 | 1 oz. | $11.41 | $10.27 | In stock | |