Our downtown store is temporarily closed to the public.
We are offering
curbside pickup
, local bike delivery, and nationwide shipping.
Pen White Ink
This ultra fine white ink (not waterproof) flows through a 3x0 pen tip, has excellent covering power, adheres to film and acetate, covers dye and marker colors, and confirms to ASTM Standard D-4236. In a 1 oz. bottle.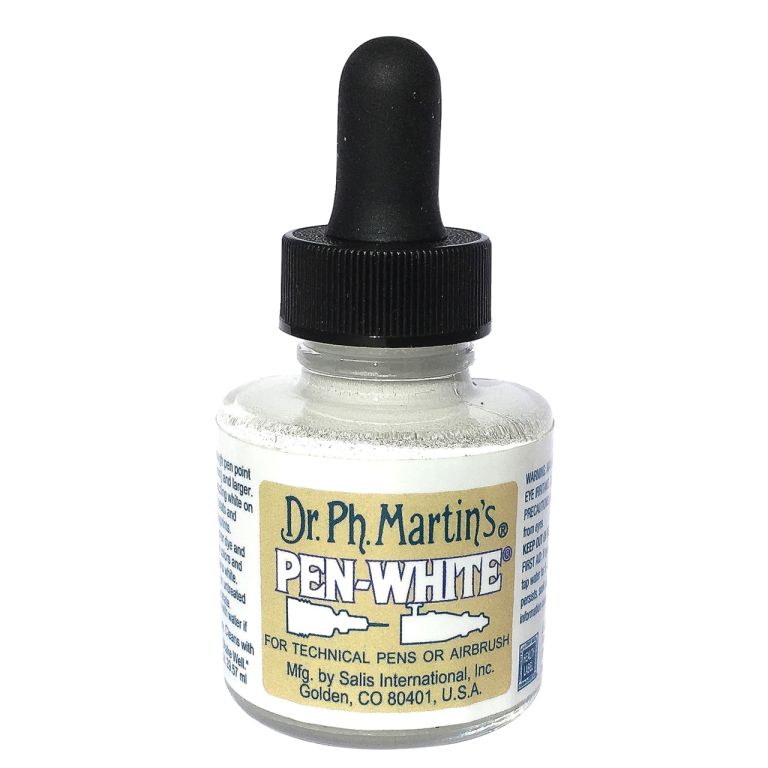 | Item No. | Description | List | Sale | In Stock | |
| --- | --- | --- | --- | --- | --- |
| DR400035 | 1 oz. | $11.41 | $10.27 | In stock | |