Our downtown store is temporarily closed to the public.
We are offering
curbside pickup
, local bike delivery, and nationwide shipping.
Lithography Ink
Portland Litho Black is an artist's grade lithography color that printmakers working in stone and plate have sorely needed for some time. The typical commercial lithography ink is petroleum-based and carries a low pigment load. Gamblin's Portland Litho Black is crafted with highest-quality burnt plate oil (derived from linseed oil) and a high pigment load for a rich, detailed black for printing plate and stone lithography.
Printmakers will appreciate Portland Litho Black's superior working properties and prints in comparison to the usual process black. We know printing by hand is slow and gentle and demands a real, rich black.
Developed in collaboration with leading printmaking workshops in America, Portland Litho Black has been tested extensively in editions on both plate and stone.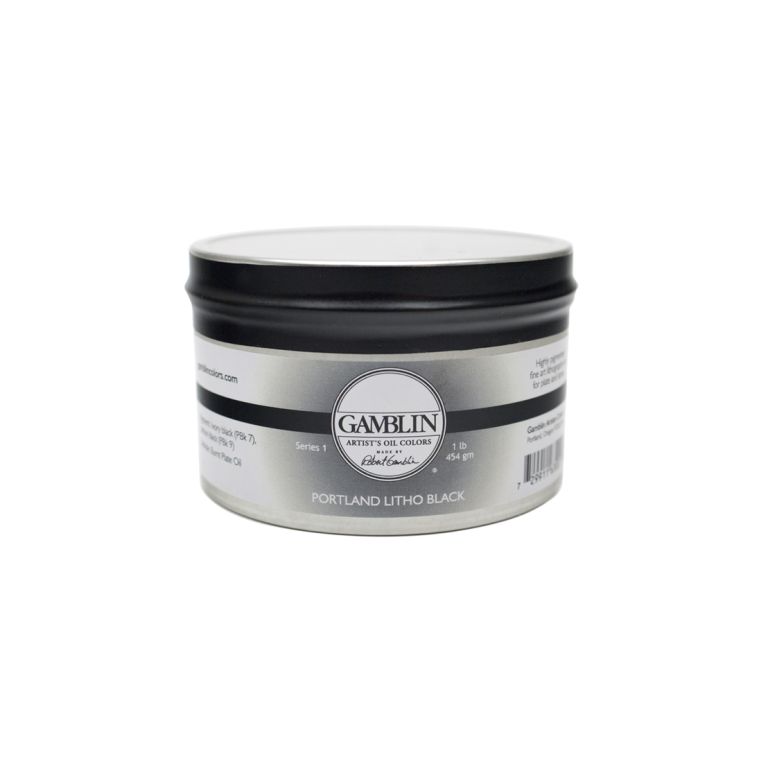 | Item No. | Description | List | Sale | In Stock | |
| --- | --- | --- | --- | --- | --- |
| GBL3001 | 1 lb. Portland Litho Black | $20.00 | $17.00 | In stock | |
Departments
Printmaking & Screen Printing