Our downtown store is temporarily closed to the public.
We are offering
curbside pickup
, local bike delivery, and nationwide shipping.
4" Brayer Replacement Rollers
These 4" brayer replacement rollers are designed for use with Pop-In Brayers but can be used with most brayers. The acrylic roller is great for photography and will not pick up rubber cement or wax during use, while the foam roller is ideal for stenciling, painting and stamping that involves water-based inks and paints. The hard rubber roller makes printmaking easy, and the soft rubber roller is easily adaptable and provides an incredibly smooth roll-out.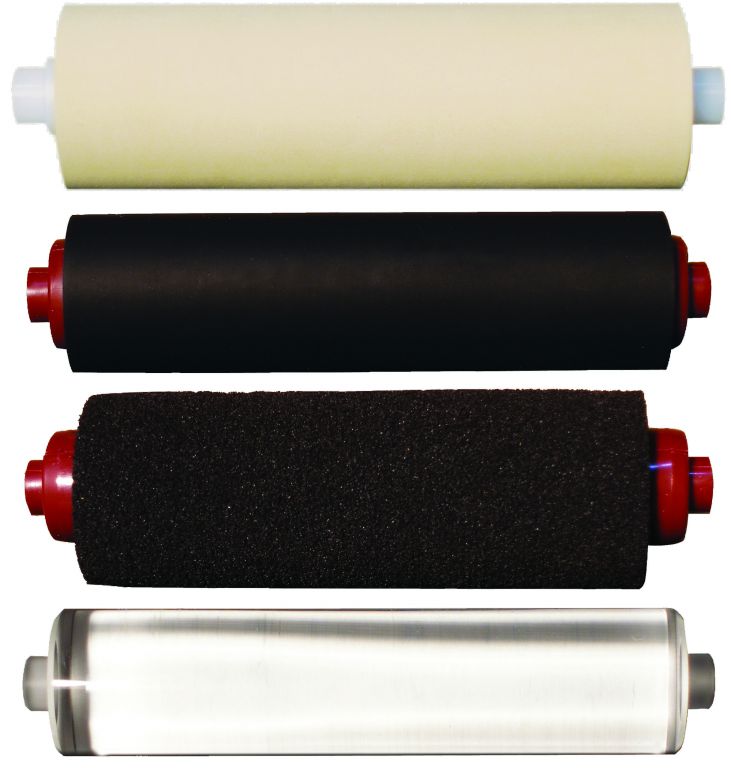 | Item No. | Description | List | Sale | In Stock | |
| --- | --- | --- | --- | --- | --- |
| SP4184 | Acrylic | $12.20 | $10.98 | Out of stock, special order | |
| SP4186 | Hard Rubber | $7.85 | $7.06 | Out of stock, special order | |
| SP4187 | Soft Rubber | $10.75 | $9.68 | Out of stock, special order | |
| SPD-004185 | Foam | $8.29 | $7.46 | Out of stock, special order | |
Departments
Printmaking & Screen Printing