Our downtown store is temporarily closed to the public.
We offer
curbside pickup
, local delivery, and nationwide shipping.
Professional Quality Screen Printing Kit
Professional quality screen kit for paper, fabric, vinyl, plastic, leather and more. Quality inks have long open time in screen and are easy to work with. Great for small productions runs. These durable inks hold up to washing and dry cleaning on natural and synthetic fabrics and are water soluble for easy clean up. Make your own art prints, cards, wearable art…the possibilities are limitless! Kit includes: 10" x 14" pre-stretched silk screen frame, 9" wood handled squeegee, four 4 oz. jars of Jacquard Professional Screen Inks (blue, red, black, super opaque white), 4 oz. jar of photo emulsion, 1/3 gram bottle of diazo sensitizer, 3 acetate sheets (for the fastest and easiest way to prepare image for printing), a stir stick, and an instruction booklet in 3 languages (English, Spanish & French).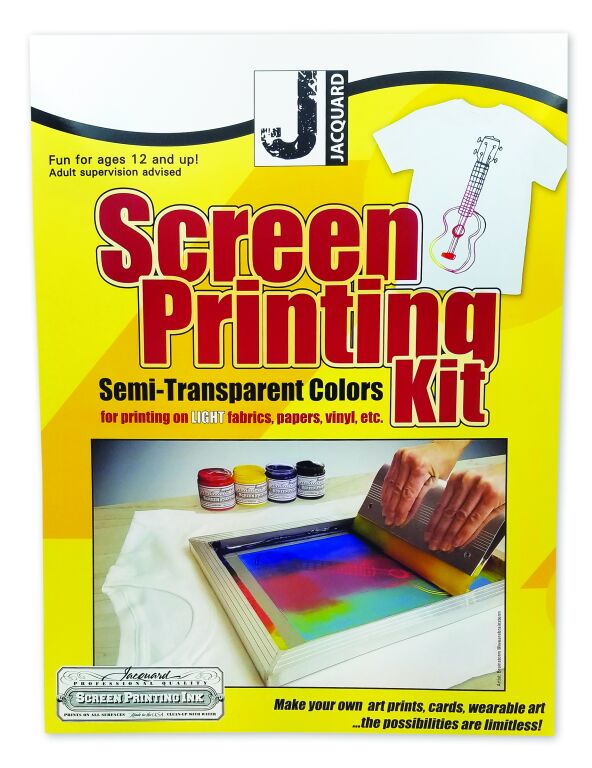 Description
Sale
In Stock
JAC-JSI9000
Semi-Transparent Colors JAC-JSI9000
$99.99
$79.99 $99.99

20% off

In stock
Departments
Printmaking & Screen Printing