Our downtown store is temporarily closed to the public.
We are offering
curbside pickup
, local bike delivery, and nationwide shipping. We will be closed on Thursday, November 26 and Friday, November 27 for Thanksgiving.
Versatex Screen Printing Kit
Custom print your own designs on t-shirts, banners, paper, jackets, placemats, canvas bags, and more! This fun and economical kit includes everything needed to start screen printing. It features Versatex Screen Printing Inks that are permanent and washable after heat setting with an iron. The inks leave a soft feel to fabric and clean up easily with water. The kit includes 10" x 14" pre-stretched silk screen frame, a 9" plastic squeegee, three 4 oz. jars of blue, red and black Versatex Screen Inks, 4 oz. photo emulsion, diazo sensitizer, three acetate sheets, a stir stick and an instruction booklet. The kit is great for fabrics, stenciling or block printing.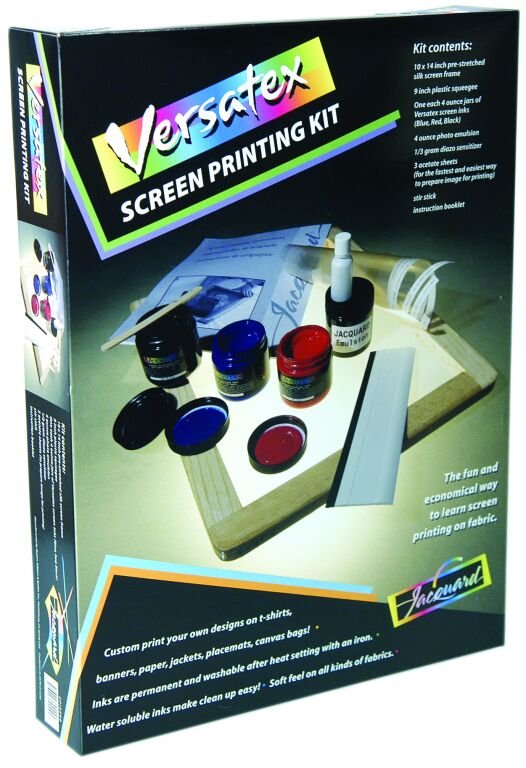 | Item No. | Description | List | Sale | In Stock | |
| --- | --- | --- | --- | --- | --- |
| JAC-VPI9000 | Versatex Screen Printing Kit | $69.99 | $62.99 | Out of stock, special order | |
Departments
Printmaking & Screen Printing