Armatures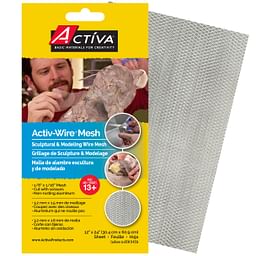 Great flexibility and strength make this wire mesh the ideal armature for paper máche, plaster cloth, air dry or polymer clays. The diamond pattern allows the flat sheet of non-rusting aluminum wire mesh to be molded, stretched and manipulated into any desired 3-D shape, which holds its form once completed. It can be easily cut with scissors and can also be die cut. Oven safe. Ideal for sculptures, masks, jewelry making, armatures, school projects, dioramas, home décor and more. Available in 12" x 24" sheets. For ages 8 and up.
---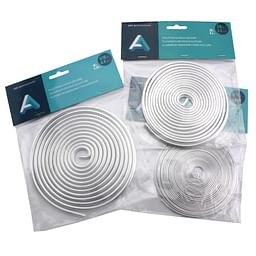 Coil, bend, wrap and manipulate this light-weight and fully pliable aluminum alloy wire into any shape. Perfect for creating an internal support structure for clay or wax sculpture or to be used alone as wire sculpture. The wire will not corrode or stain, and has a melting point of 1220 degrees F/660 degrees C.
---
WireForm is a versatile metal modeling material that can be formed into any shaped desired. Its rust-proof mesh is pliable enough to bend yet sturdy enough to hold three-dimensional shapes. Use as an armature base for modeling or as a craft material to make beautiful objects.
---
This coiled soft aluminum wire is easily bent and may be used for a variety of art and craft applications including armatures, supports and decorative accents.
---
This tightly woven 80 mesh wire looks and feels like fabric, but because it's wire, it will hold its shape after you crimp, fold or bend it. Use it to create fine art objects, floral designs, jewelry and home decor accents. It cuts easily with scissors and can be embellished with polymer clay, stones, and beads and embossing metal. Each sheet measures 16" x 20".
---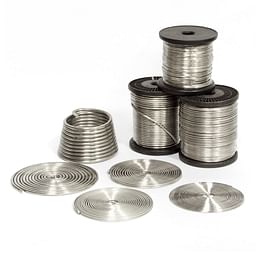 Armature wire creates the structure that keeps a sculpture together and provides a framework upon which to work. This economical aluminum wire is lightweight, very pliable, non-staining and non-corrosive. Suitable for kiln-fired as well as oven-baked projects.
---