Our downtown store is temporarily closed to the public.
We are offering
curbside pickup
, local bike delivery, and nationwide shipping.
Armature Wire
Armature wire creates the structure that keeps a sculpture together and provides a framework upon which to work. This economical aluminum wire is lightweight, very pliable, non-staining and non-corrosive. Suitable for kiln-fired as well as oven-baked projects.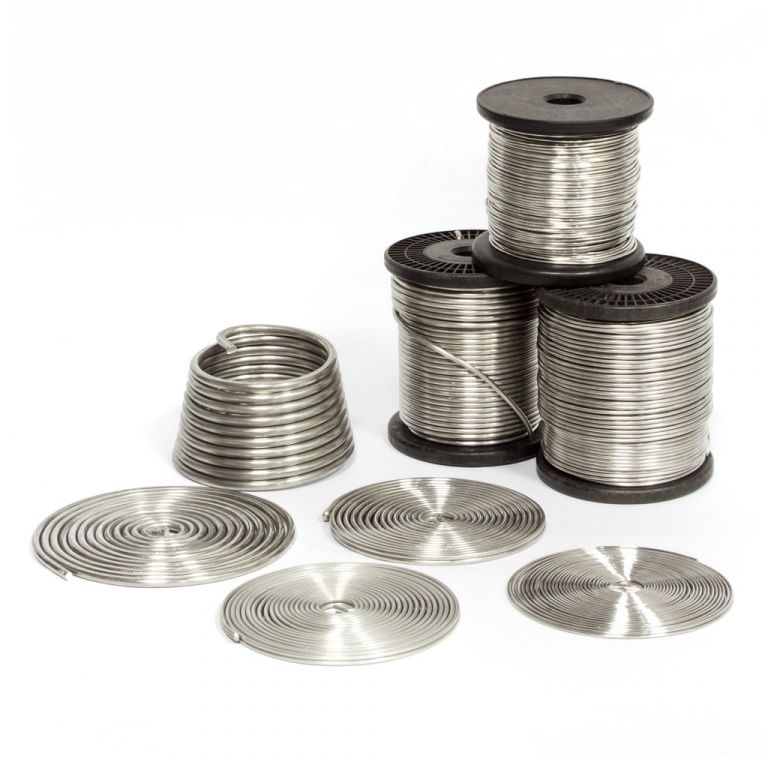 | Item No. | Description | List | Sale | In Stock | |
| --- | --- | --- | --- | --- | --- |
| JRC-220390 | 1/16" × 350' | $34.00 | $27.20 | Out of stock, special order | |
| JRC-220391 | 3/8" × 10' | $27.75 | $22.20 | Out of stock, special order | |
| JRC-220392 | 1/8" × 130' | $52.25 | $41.80 | Out of stock, special order | |
| JRC-220393 | 5/64" × 350' | $57.25 | $45.80 | Out of stock, special order | |
| JRC-220394 | 1/16" × 50' | $10.80 | $8.64 | Out of stock, special order | |
| JRC-220395 | 1/8" × 50' | $15.60 | $12.48 | Out of stock, special order | |
| JRC-220396 | 3/16" × 50' | $29.75 | $23.80 | Out of stock, special order | |
| JRC-400330 | 1/16" × 32' | $6.30 | $5.04 | Out of stock, special order | |
| JRC-400335 | 3/32" × 25' | $6.75 | $5.40 | Out of stock, special order | |
| JRC-400340 | 1/8" × 20' | $9.10 | $7.28 | Out of stock, special order | |
| JRC-400350 | 3/16" × 10' | $10.25 | $8.20 | Out of stock, special order | |
| JRC-400360 | 1/4" × 10' | $15.60 | $12.48 | Out of stock, special order | |