Our downtown store is temporarily closed to the public.
We are offering
curbside pickup
, local bike delivery, and nationwide shipping.
FastMâché Quick Hardening Papier Mâché
FastMâché's fast setting formula is ideal when you don't want extended drying times. It's perfect for larger pieces, and for techniques requiring quick set up/drying times. Minimal shrinkage adds to its versatility. It is heavier and has a tougher finish than other papier maches, and it dries bright white. Especially suited for 3-D work and other school project needs. Ready to use-just add water. Complete instructions and project ideas included on packaging. Non-toxic, in a 2 lb. package.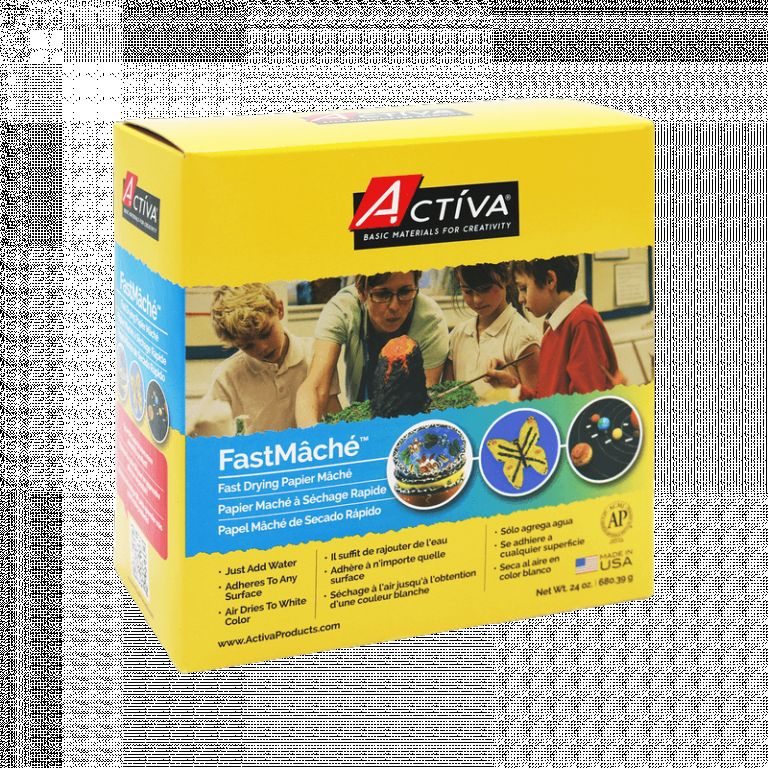 | Item No. | Description | List | Sale | In Stock | |
| --- | --- | --- | --- | --- | --- |
| AV600 | 24 oz. | $15.15 | $15.15 | In stock | |