Our downtown store is temporarily closed to the public.
We are offering
curbside pickup
, local bike delivery, and nationwide shipping.
Wire Clay Cutter
Use to slice lump clay, and to cut finished works from the throwing head of the potter's wheel. Constructed with a heavy-gauge, stainless steel wire fastened between two hardwood toggle handles. To use, hold a toggle in each hand, pull the wire through the modeling medium, and then wipe the wire clean.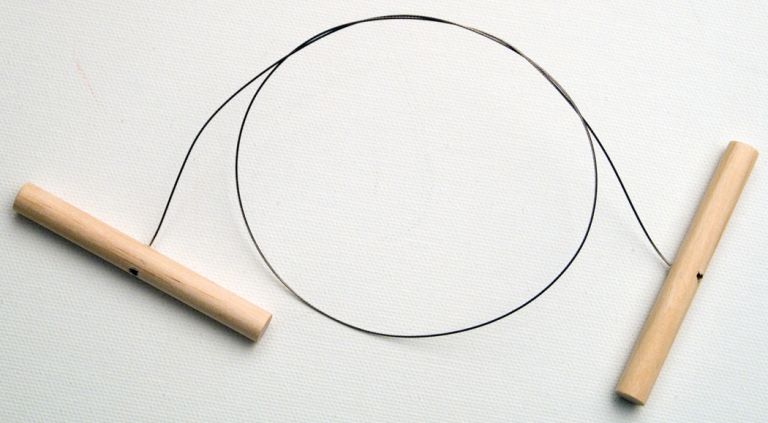 | Item No. | Description | List | Sale | In Stock | |
| --- | --- | --- | --- | --- | --- |
| AA17304 | Wire Clay Cutter | $2.09 | $1.67 | In stock | |