Our downtown store is temporarily closed to the public.
We are offering
curbside pickup
, local bike delivery, and nationwide shipping.
Leather Cylinder Artist Accessory Holders
Hand-crafted with top grain leather, these cylinder cases are a long-lasting solution for storing and transporting a variety of artist tools including pencils, markers, erasers and brushes.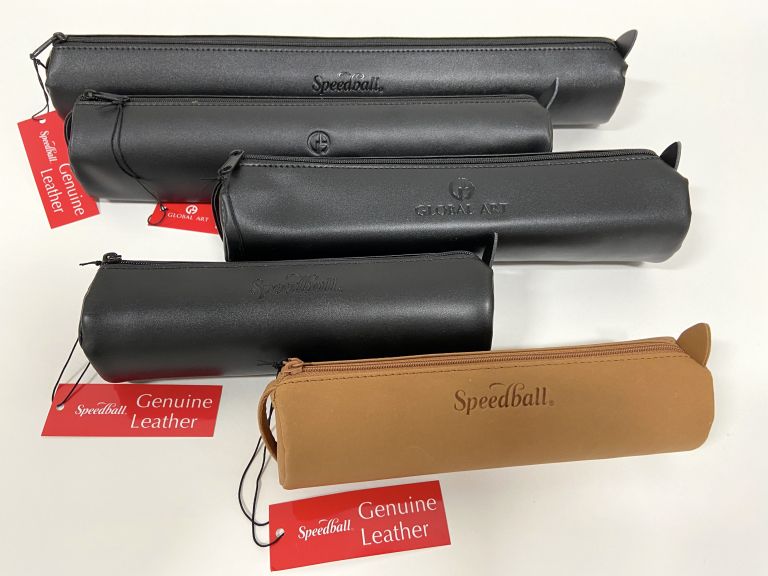 Black
| Item No. | Description | List | Sale | In Stock | |
| --- | --- | --- | --- | --- | --- |
| SPD-BH11 | 11" × 2.25" | $18.95 | $17.06 | In stock | |
| SPD-BH15 | 15" × 2.25" | $19.93 | $17.94 | In stock | |
| SPD-PC/LB | 10.5" × 2" | $17.01 | $15.31 | In stock | |
| SPD-PC/SB | 8" × 2" | $15.07 | $13.56 | In stock | |
Saddle Brown
| Item No. | Description | List | Sale | In Stock | |
| --- | --- | --- | --- | --- | --- |
| GLB-PC/SC | 8" × 2" | $15.07 | $13.56 | In stock | |