Our downtown store is temporarily closed to the public.
We are offering
curbside pickup
, local bike delivery, and nationwide shipping.
Art Profolio Expo
Use the economical, 12-page Art Profolio Expo to give your audience a copy of your work to go with the good impression. These profolios feature black, acid-free mounting paper and PVC-free sheet protectors, providing archival-quality storage for your artwork.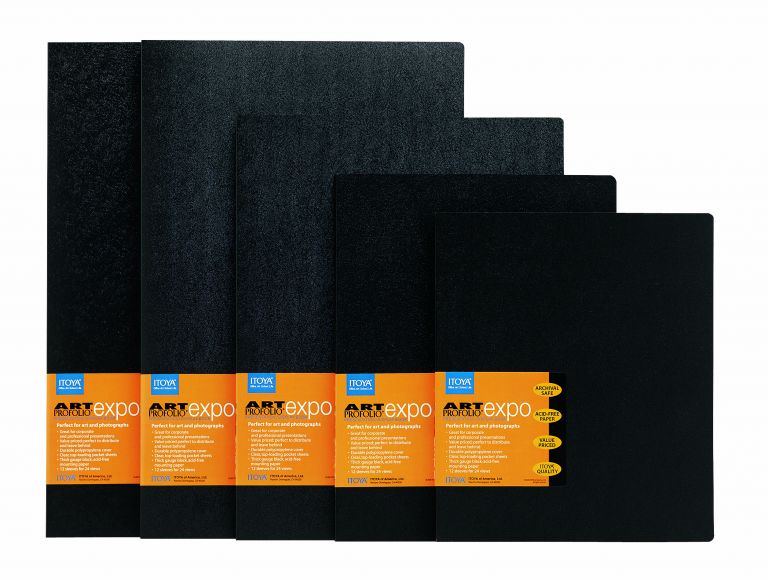 | Item No. | Description | List | Sale | In Stock | |
| --- | --- | --- | --- | --- | --- |
| IAXP-12-11 | 11" × 14" | $10.50 | $9.45 | Out of stock, special order | |
| IAXP-12-12 | 11" × 17" | $14.25 | $12.82 | Out of stock, special order | |
| IAXP-12-14 | 14" × 17" | $18.50 | $16.65 | Out of stock, special order | |
| IAXP-12-8 | 8.5" × 11" | $6.50 | $5.85 | Out of stock, special order | |
| IAXP-12-9 | 9" × 12" | $7.25 | $6.52 | Out of stock, special order | |