Our downtown store is temporarily closed to the public.
We are offering
curbside pickup
, local bike delivery, and nationwide shipping.
Profolio with Clear Cover
This presentation and display book features a clear customizable front cover and spine for fully customized presentations and reports. Incorporating a durable cover with crystal-clear, non-stick sheet pockets, it's perfect for presentations and organizations at the office, school and home. The PVC-free, dust repelling polypropylene construction prevents documents from fading, or sticking to the sheets, making it ideal for storing laser printed, photocopied and inkjet documents of the standard 8-1/2" x 11" letter size.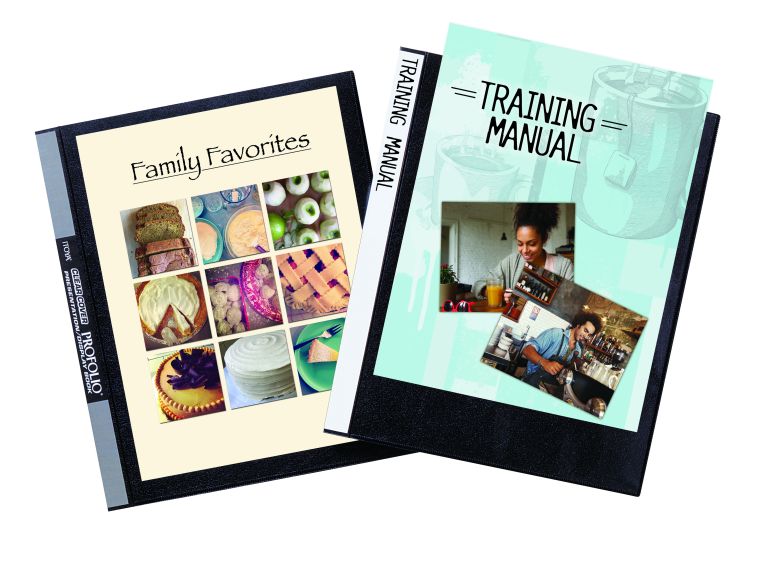 | Item No. | Description | List | Sale | In Stock | |
| --- | --- | --- | --- | --- | --- |
| IACC-12 | 12-page | $5.75 | $5.18 | Out of stock, special order | |
| IACC-24 | 24-page | $8.50 | $7.65 | Out of stock, special order | |
| IACC-36 | 36-page | $12.25 | $11.02 | Out of stock, special order | |
| IACC-48 | 48-page | $14.50 | $13.05 | Out of stock, special order | |
| IACC-6 | 6-page | $4.50 | $4.05 | Out of stock, special order | |
| IACC-60 | 60-page | $17.99 | $16.19 | Out of stock, special order | |