Our downtown store is temporarily closed to the public.
We are offering
curbside pickup
, local bike delivery, and nationwide shipping.
E-6000 Spray Adhesive
This spray adhesive is a permanent, multi-purpose, latex-based adhesive without the toxic smells, fumes or unhealthy side effects. It is strong, flexible, water-resistant, resists bleed-through and yellowing and works well on most all materials. It has no odor, cleans-up with water and can be used on multiple surfaces. It contains no VOCs, harsh chemicals or propellants. This spray is photo safe, easy to use and dries translucent.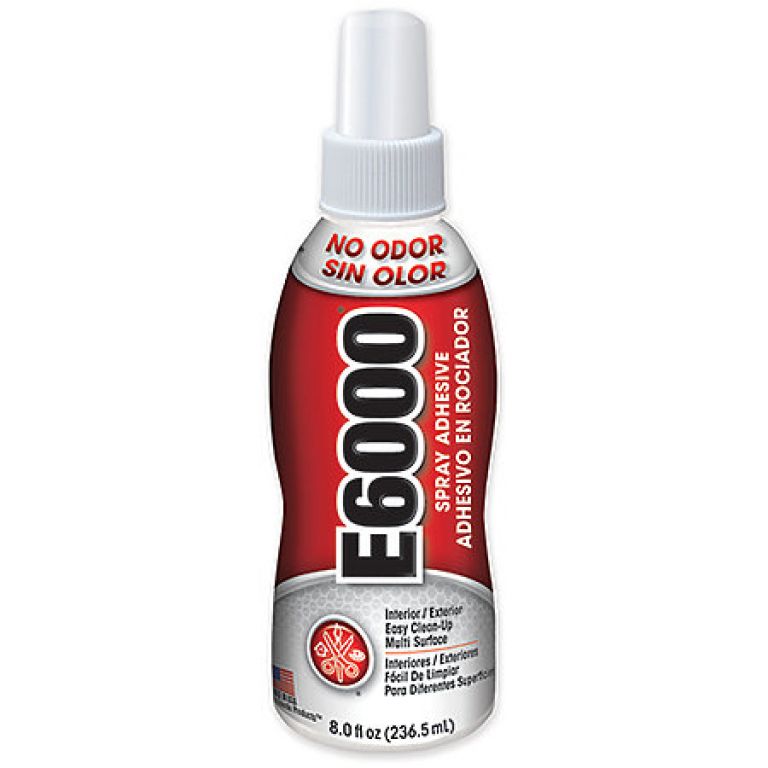 | Item No. | Description | List | Sale | In Stock | |
| --- | --- | --- | --- | --- | --- |
| MVE562011 | 8 oz. | $12.53 | $12.53 | Out of stock, special order | |
| MVEE563011 | 4 oz. | $9.50 | $9.50 | Out of stock, special order | |